Emergency Water Extraction in Mayport, Florida
24/7 Water Damage Clean-up & Dry-out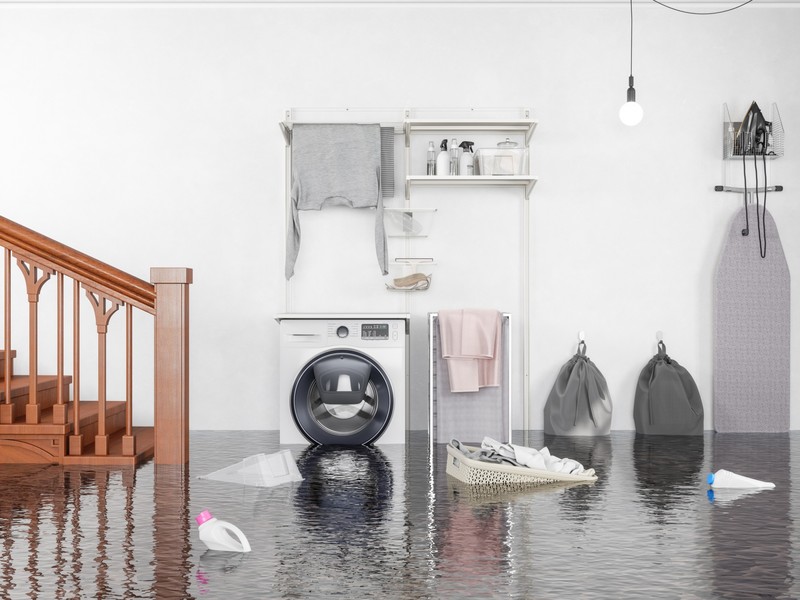 Have you experienced water damage in Mayport? Help is on the ready! DMS Restoration Services, Inc always has an available crew to dispatch for emergency water extraction in Mayport. We completely understand that time is of the essence when it comes to water damage. Whether you have standing water because of a weather disaster, a flood or a burst pipe, the result is the same. Water breaching interior walls and floors is devastating. When this happens, every hour counts because the longer moisture is present, the greater the chance for mold and bacteria growth. Call DMS Restoration Services, Inc for a quick response from an experienced crew of water extraction experts who will assess the situation and swiftly devise a plan for safe containment, extraction, and dry out services.
---
Call for Immediate Service
---
Water Damage Categories
Wherever the location, water extraction requires urgency. There are certain consistencies in the industry. For example, there are several categories or degrees of water damage as defined by the IICRC. The higher the level, the greater the potential contamination. The classification ranges from Class I, which is clean rainwater, such as would be experienced if your roof is leaking during heavy rains, to Class IV, which contains raw sewage contamination.
Florida Water Damage Classes
Another classification measure frequently used in determining the extent of damage is called class categories. Class categories represent the expected rate of evaporation of water. A national, Florida or Mayport water damage contractor has the same need to determine the water damage class. This will allow them to devise a solid plan of attack to quickly remediate the damage. It also helps contractors determine the equipment required and the size of the restoration crew to be dispatched.
Whatever the Label, Emergency Water Removal in Mayport is Required
No matter the category or class, it's still water damage. All of the water must be removed and the affected areas thoroughly dried as soon as possible to prevent the growth of microorganisms. Of course, if levels of contamination are high in the water, additional steps must be taken to remediated and sanitize the area. DMS Restoration Services, Inc uses swift action to prevent the growth of mold and mildew. DMS Restoration Services, Inc's water damage experts will attend to you every step of the way. From the initial phone call until every bit of moisture has dried, you can count on DMS Restoration Services, Inc to complete your Mayport emergency water extraction job correctly, quickly and safely to remove all water and sanitize your building.
---
Talk to a Specialist now!
---
DMS Restoration Services, Inc's Emergency Water Damage Extraction Process
Assessment: We will determine which categories and classes of water damage are present and develop a sound plan of action.
Extraction: DMS Restoration Services, Inc will then remove all water present, and open any structural components such as ceilings and walls if necessary to prevent microorganism growth.
Drying: State of the art air movers, dehumidifiers, and other necessary heavy-duty machinery are deployed dry all surfaces, including walls, ceilings, flooring, and carpets as quickly and thoroughly as possible.
Sanitizing: Contaminated surfaces are sanitized to remove toxins, especially when class 3 water is identified. Odors are neutralized.
Avoid Insurance Hassles
DMS Restoration Services, Inc works directly with Insurance!
---
Call for FREE Emergency Water Extraction Quote
Dial Area Code first please.
---
WHAT CUSTOMERS ARE SAYING:
5★★★★★ - "Great services and great attention to detail.they handle averything with immense professionalism. i wouldrecoment to anyone who needs restoration servoces."

Valeria T., Emergency Water Extraction in Atlantic Beach, FL

2021-01-15

5★★★★★ - "DMS Restoration is a good company. Very fast with their work. I am so happy with their work."

Jeremy S., Emergency Water Extraction in Jacksonville, FL

2020-02-12

5★★★★★ - "One of the best I have ever had. Cisco was the most professional person I think I've ever dealt with. Totally trusted him with removing mold from my condo. He promised to keep going if testing showed there was still mold. There was not. Nicest person on earth and we are so grateful for what he and his team did. Another service we contacted was a lot more expensive, claimed it would take two months, and that we would lose furniture. That did not happen.
I cannot recommend DMS enough. You'll be lucky to get them!"

Patti Mahoney (Flagler Beach, FL)

2022-11-03

5★★★★★ - "Francisco and Alex did a wonderful job removing the mold and leaving everything so clean. That one-day l bought them lunch ox tails with rice with peas.
They did a great job, and I Highly Recommend Them."

Ramon David in Jacksonville, FL

2022-10-04

5★★★★★ - "We found mold in our house and did not realize how bad it was and the extent of the damage. I didn't know who to trust so I asked the air quality company about it. They recommended DMS Restoration. The owner, Francisco, came out to inspect, gave me an estimate and a detailed explanation of what he would do in terms I could understand. He was honest and even gave me help with understanding all of the ins and outs of the insurance questions. And unlike other companies that send a salesman to give the estimate and then send different people for the work, Francisco came out himself every day with his crew and did the work with them to make sure it was right. They came on time, were very professional, and worked hard to complete the job knowing what a mess it was for us. Checked and double-checked every aspect to make sure it passed the air quality specs when completed. They did an awesome job and best of all mold-free! I will recommend Francisco and his business to everyone! Don't call anyone else!"

Denise Glenn

2021-06-09

5★★★★★ - "I highly recommend this company, very clean and professional. They take care of their customers."

Anonymous in Jacksonville, FL

2021-02-12

5★★★★★ - "This team is Amazing! When it felt like my house was going to be destroyed in the middle of the night, they were there, quick, and stayed as long as necessary to get all the water cleaned up and checked Everything for mold. Thank God for them and their timeliness. You want to call this team. They are the ones!!!"

LaSonja W., Water Damage Restoration in Fleming Island, FL

2021-01-15

5★★★★★ - "I have used DMS multiple times. The owner Francisco is extremely knowledgeable and professional. He really takes the time to ensure you understand every aspect of the process, a true partner in the recovery process as you navigate your way through the claim process with your insurance provider. After meeting Francisco and using the services that DMS provides I truly understand why he has an A1 rating by the better business association. I highly recommend DMS for all your restoration and recovery needs."

Quinton W., Water Damage Restoration in Jacksonville, FL

2021-01-15

5★★★★★ - "I had a small fire in my house. It smelled unpleasant. I was very worried and had no idea what to do. I found this company on Google. They helped me and fixed the smell and other damages right up. Definitely recommend this company."

Wilhelmina in Orange Park, FL

2020-02-17

5★★★★★ - "Very good service. I highly recommend this company!"

Connie Smith in Callahan, FL

2020-02-17

5★★★★★ - "Amazing experience. Very professional and they answer quickly to my call."

Karla in Jacksonville, FL

2020-02-17

5★★★★★ - "I have used Francisco Knight's services twice for major upgrades to my home.
ALL the work done by this company is of superior quality. They have done a complete and clean job (including furniture moving)."

Susan Werner in Fruit Cove, FL

2020-02-12

5★★★★★ - "Francisco is very professional and detailed and I would recommend him to all my friends"

Micki N., Dry Out Services in Jacksonville, FL

2020-02-12

5★★★★★ - "Water had been leaking from a broken toilet seal the whole weekend in a school classroom toilet. This leak caused water damage in three classrooms. The classrooms were flooded and unusable. I did not know what to do besides get the water out and hope for the best. I called DMS Restoration Services and the owner Francisco was comfortable to work with. He put your mind at ease knowing he will take care of the situation and do the job right. Top it off, he made you feel as though you were a part of his family. He truly cares about the situation. If you are unfortunate and in dire need of a Restoration Company, look no further. Call DMS Restoration Services, you ll be happy you did."

Emmanuel M., Bathroom Flood in Saint Augustine, FL

2020-02-12

5★★★★★ - "There a slab leak in my kithen. They dried out and removed all the wet cabinets.they installed new bottom cabinets, replace all the laminated flooring in kitchen. They were excelent in communicating with me and went out of their way to explain what needed to be done. Thank you Francisco (DMS Restoration) for helping to turn a nightmare into a beareble experience."

Byron H., Water Damage Restoration in Jacksonville, FL

2020-02-12

5★★★★★ - "Great company, good service, and very friendly people. I will definitely recommend this company"

Carlos M., Dry Out Services in Atlantic Beach, FL

2020-02-12

5★★★★★ - "DMS Restoration is a very professional company, I was so impressed with the service received, they have great customer sevice and quality workmanship."

Iris K., Water Damage Restoration in Jacksonville, FL

2020-02-12
---
Call for FREE Emergency Water Extraction Quote
Dial Area Code first please.
---